INK, BLOOD AND SOCKS
In an intimate portrait, we follow graffiti writer Psykos in her everyday life. She is talented, strong, smart, cool and is excited about life. But soon we face mental illness, drug abuse, chaos, alienation, homelessness and the great sadness after the death of best friend Isak. The painting and creativity that has long been her vent, slowly fades as the addiction increases. At times, she sees herself as nothing more than an intrusive parasite as she has no home of her own.

Meanwhile, Psyko's mother anxiously searches for tags from her daughter, in order to get a sign of life. Together with Isak's mother Helena, who has become like an extra mother to Psykos, she is afraid that at any moment they may receive a difficult news – that Psykos has followed the same path as Isak.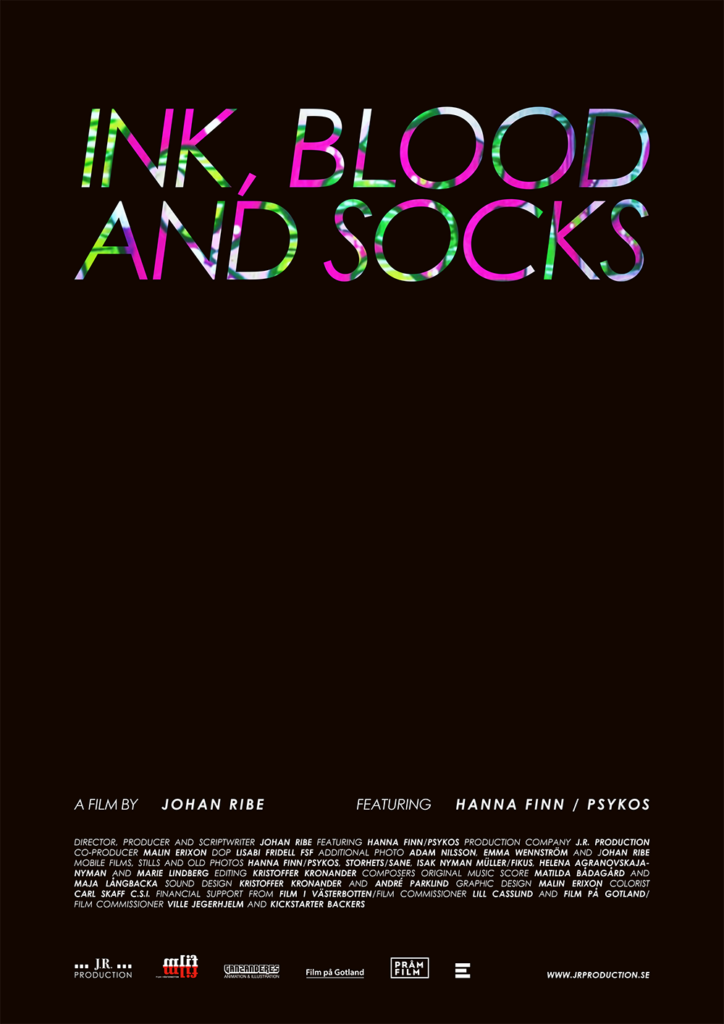 Director, scriptwriter & producer: Johan Ribe
Co-producer: Malin Erixon / Ganzanderes Animation
DOP: Lisabi Fridell FSF
Editing: Kristoffer Kronander
Additional editing: Johan Ribe, Jakob Arevärn, Robin Bukhamseen
Photographers: Adam Nilsson FSF, Emma Wennström, Johan Ribe
Composers original music score: Matilda Bådagård, Maja Långbacka
Sound design: Kristoffer Kronander, André Parklind
Produced by JR Productions with the support of Pråmfilm
Ink, blod och strumpor| 2023 | 68 min | Sweden | Swedish, English subtitles