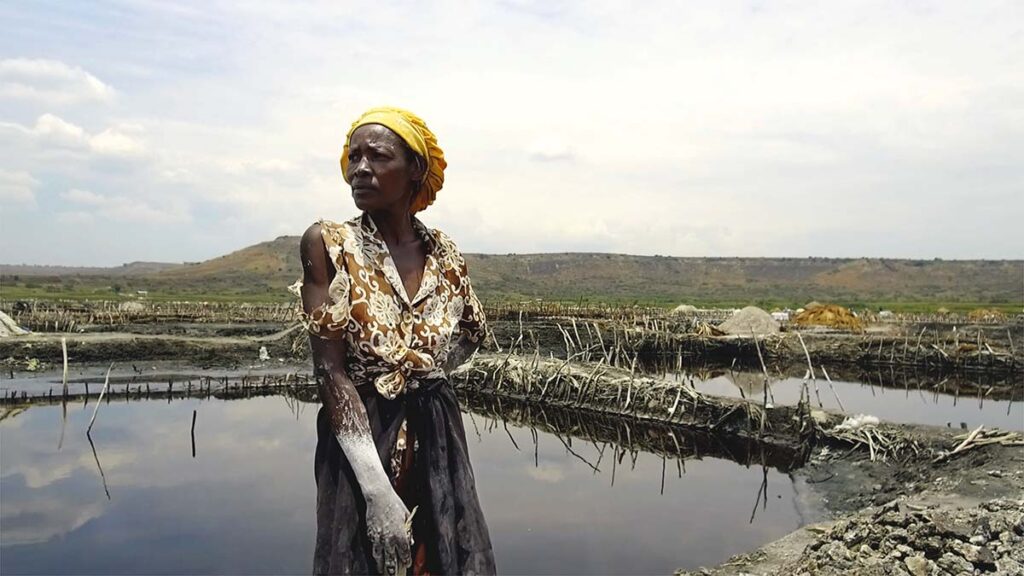 Katwe ( Working title ) – Doc
Ever since the asbestos-filled factory in the salt lake town of Katwe, Uganda collapsed it's been in the centre of the promises by politicians who have vowed to rehabilitate it and free the community from the shackles of poverty.
Election promises turn into hearsay, and it's an open secret that the salt lake revenues disappear without a trace through middlemen with deep pockets. The corruption permeates everyday life in Katwe and political blackmail exists side by side with deep religiosity and rumors of witchcraft.
This film depicts the human consequences of political corruption and violence around the salt lake of Katwe in Uganda. It is a spiritual portrait of a people whose destiny have been shaped by the ambitions of power and wealth. In the centre of the narrative stands Abooki, a single mother and a salt worker.

Production facts
Director: Nima Shirali

Producer: Patrik Öberg
Executive producer: Mónica Hernández Rejón

Katwe | 2021 | 80 min | English, Lutoro